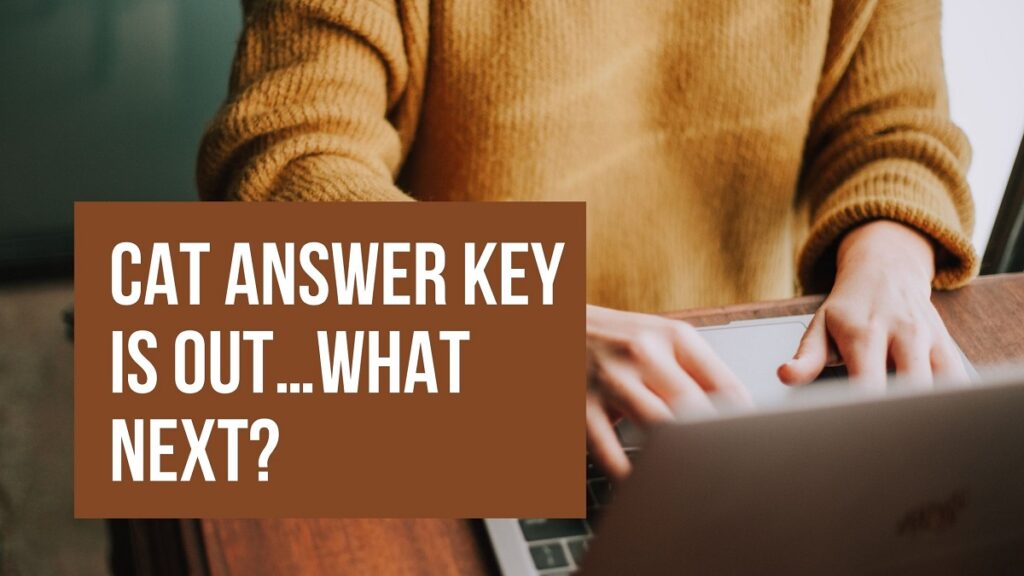 CAT can be the first step to land you in your dream B School but it is not the only step. There is much more one should be well aware of to get into a coveted B School.
As we all know that IIM Ahmedabad released the CAT 2021 answer key on December 8 on the CAT official website and most of you must have checked your raw score and predicted your percentile by now. The next question that makes every candidate anxious is that what should be their next move.?
In that matter, we have curated some of the essential points that need to be considered before taking any further decision-
1.If you are a working professional and your work experience is 3+ years you are suggested to go for MBA this year itself.
2.On the other hand, being a fresher-
 If you are predicting less than 90 percentile based on your raw score then the best
decision would be to appear for CAT again next year and to take a job along with it
because work experience will always help you in shortlisting and interview process after CAT.
 If you are getting around 90-95 percentile and you may get any Baby IIM, in this
scenario you can take admission this year but again if you are planning to drop then get a job and appear for CAT next year.
If you are aiming to go for MBA this year, fill at least 10 college forms other than IIMs.
Try filling forms based on the cut-off of various colleges keeping in mind your predicted percentile. Fill in at least 2 college forms that require a lower cut-off than your predicted cut-off as it provides a safety net, in case you are not able to convert to your desired college you will still be left with some available options to start your MBA this year.
The other important advantage this will hold is that the more interviews you sit for the more you get prepared for the interview of your dream school as it gives you an experience of an interview that cannot be achieved by any mock interview.
Also in case, you are getting a good overall percentile but not able to stand out because of sectional cut-off, so here is a list of a few colleges that you can apply to without any sectional cut-off-
Delhi School of Economics(DSE), University of Delhi
Department of Management Studies, IIT Delhi(DMS, IITD)
Department of Management Studies IIT Madras(DoMS, IITM)
Department of Management Studies, IIT Roorkee(DoMS, IITR)
Goa Institute of Management, Goa(GIM)
Great Lakes Institute of Management, Chennai(GLIM)
Industrial and Management Engineering, IIT Kanpur(IME, IITK)
Institute of Management Technology, Ghaziabad(IMT-G)
Institute of Rural Management, Anand(IRMA)
K.J. Somaiya Institute of Management Studies and Research, Mumbai(SIMSR)
Mudra Institute of Communications, Ahmedabad(MICA)
Loyola Institute of Business Administration, Chennai(LIBA)*
T.A. Pai Management Institute., Manipal(TAPMI)
Vinod Gupta School of Management, IIT Kharagpur(VGSOM)
Welingkar Institute of Management, Mumbai(We-B)
Hope this helps you clear your queries.