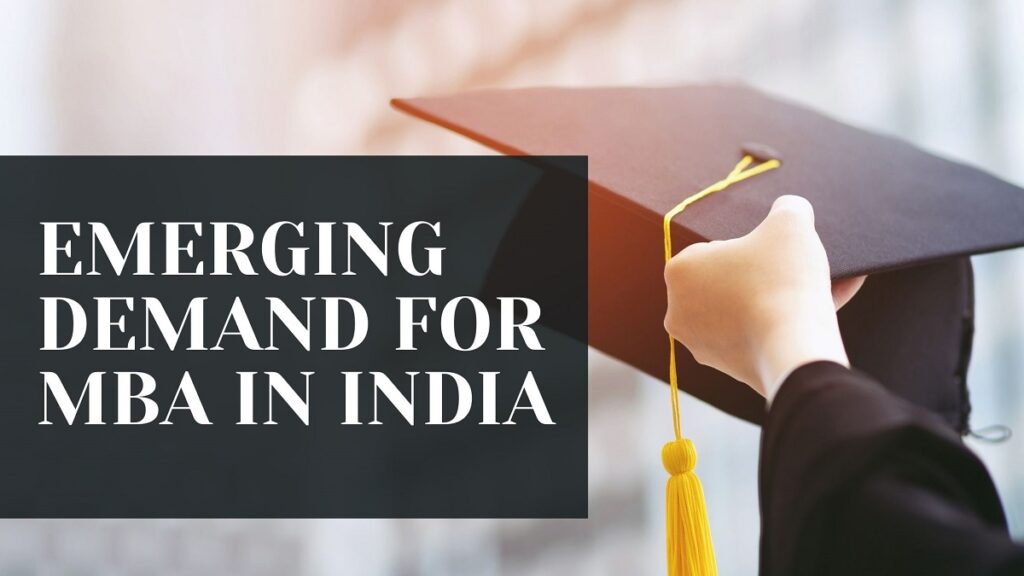 India has one of the highest demographic dividends which means India has the largest working-
age population with a median age of 28 years. In the last three decades, our education system
has gone through a paradigm shift i.e. from conventional studies towards management (higher
education). There is a huge demand for skilled workers and able managers to focus on
development in various sectors. A management degree not only helps an individual to upskill
and move up the corporate ladder but opens diverse career avenues as well. Let us take a look
at the data analytics of Management courses and Management aspirants in India.
Different types of Management Degrees Offered in India-
 Degrees awarded at postgraduate level are-
 i) Post Graduate Diploma in Management (PGDM) or Post Graduate Programme
in Management (PGPM) offered by autonomous institutes.
PGDM is a two-year MBA meant for freshers who are looking for a career in
management whereas PGPM is a one-year MBA that is aimed at and suitable for
experienced aspirants.
ii) Master of Business Administration (MBA) offered by University to which
institutes/colleges are affiliated.
Other than these, there is also some part-time, online, distance, and executive MBA programs available
Being a student of MBA will give you numerous options to choose from a pool of MBA
specializations. Below listed are the most popular MBA specializations-
General Management
 Human Resource Management
 Banking and Finance
 Retail and Marketing
 Operations
 International Business
 Logistics and Supply Chain Management
 Energy Management
Rural Management
 Data Analytics
 Information Technology
If you are aspiring to start your career in any of the mentioned courses then it is
essential for you to know about various MBA entrance exams held all over India to offer
the most promising management degrees. Here is a list for you to consider-
1. Common Aptitude Test (CAT)
2. Xavier Aptitude Test (XAT)
3. Common Management Admission Test (CMAT)
4. Symbiosis National Aptitude Test (SNAP)
5. NMIMS Management Aptitude Test (NMAT by GMAC)
6. Management Aptitude Test (MAT)
7. Indian Institute of Foreign Trade Exam (IIFT)
8. AIMS Test for Management Admissions (ATMA)
9. ICFAI Business School Aptitude Test (IBSAT)
10. APICET
11. MAH-CET
12. MICA Admission Test (MICAT)
13. IRMA Social Awareness Test (IRMASAT)
These are the most popular Management exams held that will help you fetch a suitable MBA
college. Placement and internship opportunities remain the key value-adds when choosing an
MBA college.
There is a growing demand for Management as an option with every passing year. The general
profile of MBA aspirants hold-
Out of all the MBA aspirants, nearly one-third are freshers and fall under the age group
of 22-25 years.
 There is a rising popularity of MBA among females. Approximately 26 percent of MBA
aspirants are female, and 74 percent are male.
 A major portion of MBA aspirants i.e. 76 percent of the total aspirants come from the
engineering background followed by Commerce and other areas.
Thus we get an inference that MBA has huge prospects, not only in terms of education
but also in the overall development of professional personality.