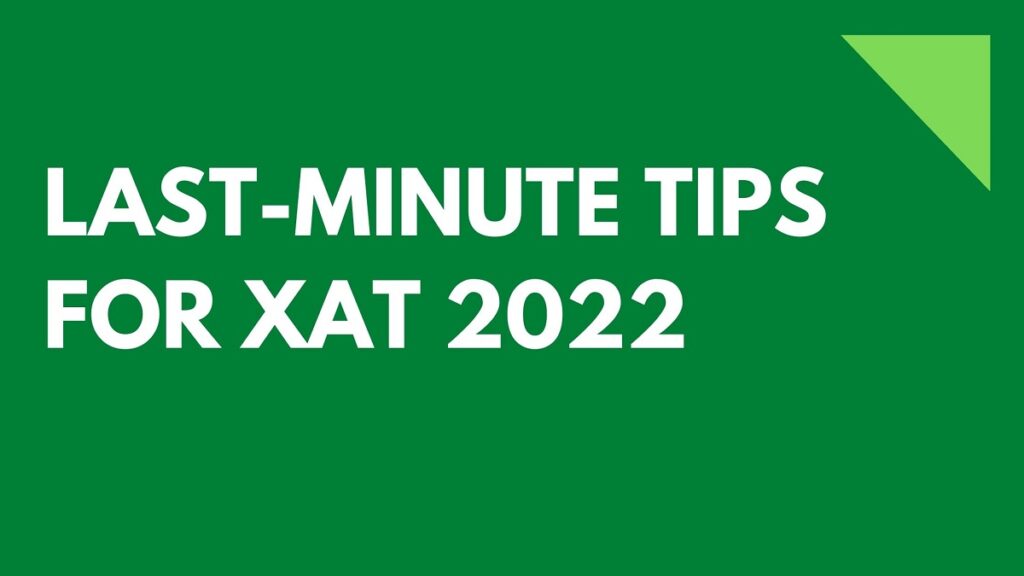 Xavier Aptitude Test (XAT) is one of the most popular entrance exams for an MBA. XAT is scheduled to be held on 02 January 2022 this year. Preparation for the final exam day holds equal importance as studying for several months for that exam. As XAT 2022 is around the corner so here are a few last-minute quick tips that will help you ace the exam-
Revise the basics for all three sections once. Make a note of all the formulas and revise 2-3 times before the exam.
 Don't neglect the DM section, it may be a weak section for many but at least try to clear the sectional cut-off for this section.
 There is a change in XAT 2022 as the essay writing section has been reintroduced. Do not exceed the word limit while attempting this section.
XAT is not a speed test so don't rush with the questions.
There will be 75 questions to attempt in 165 minutes, which accounts for around 2.2 minutes for each question. Also in XAT, there is no sectional time limit which allows you to spend more time on your weaker sections.
You can easily spend 40-45 minutes on each section. In case you feel you need more time for your weaker section, try spending less than 40 minutes on your stronger area.
The first motive should be to clear the sectional cut-off. Attempt 15-18 questions in each section and aim to get 10-12 marks in two sections and 17-18 marks in your strongest section.
 Don't spend too much time on any section.
Give your last 20-25 minutes to maximize your attempts in your stronger sections.
If DM is your weak section, do not attempt it at the end.
 First, attempt verbal questions in the verbal ability section and then go for RC, as RC will consume more time.
In Quantitative Aptitude go for easier questions at the first go and if you are left with extra time in the end go for difficult ones.
 Do not guess mark the questions just because unattempted questions after some extend will fetch you negative marks because wrong questions will fetch you more negative marks.
Only guess mark the questions for which you are confused among any two options. Avoid marking questions that you are clueless about.
Have a quick look at your mocks and avoid repeating the same mistakes in the actual exam.
Finally, just relax on the night before your exam. Do not get overly stressed and be confident.
All the best!!